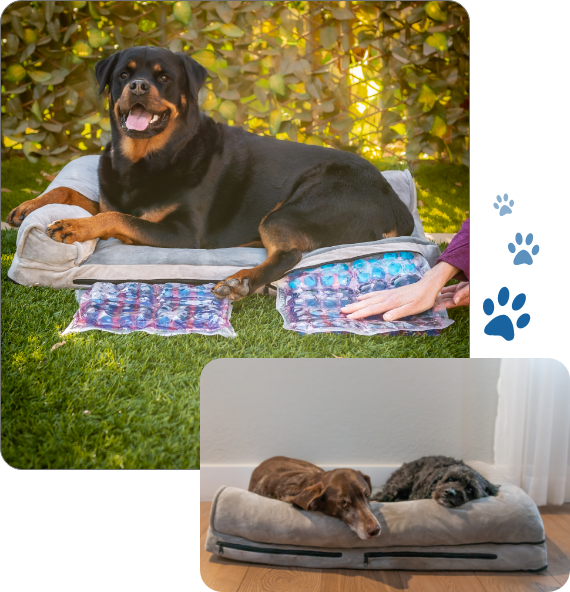 Cooling Dog Bed
MyFourPaws® cooling dog bed is the perfect solution for keeping your furry friend comfortable during long days while you are away. Made from high-quality materials, this bed is designed to keep your dog cool and relaxed even in the hottest weather.

The bed is constructed with slots that are perfectly designed to fit the CryoMAX® 8-hour cold packs inside. The cooling packs keep your dog comfortable and refreshed and are specifically designed to provide long-lasting comfort, so your dog can enjoy hours of relaxation without feeling overheated.

The bed is easy to clean and maintain. It is also lightweight and portable, so you can easily move it from room to room or take it with you on the go.

The MyFourPaws® Cooling Dog Bed is perfect for dogs of all sizes and breeds. It is ideal for use indoors or outdoors.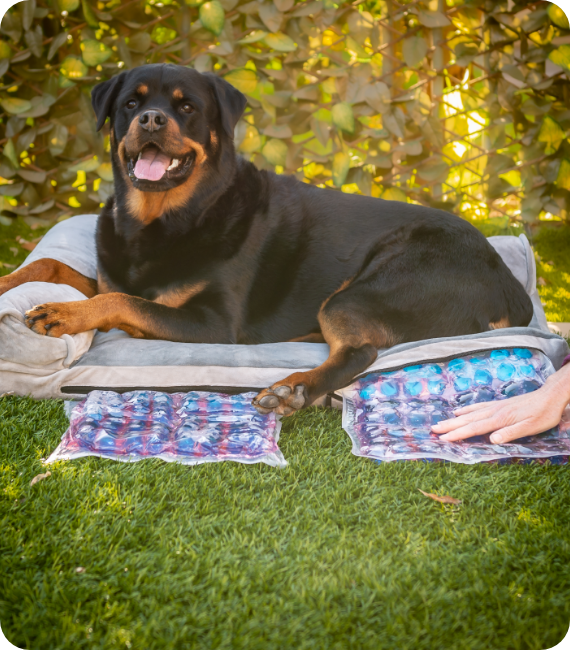 All-Day Comfort For Your Pup!
Designed to keep your pup cool and comfortable while you're away. Designed perfectly for a dog that overheats easily.
SEE OUR PRODUCT
Free Fedex Ground On All Orders

Easy Returns & Exchanges

Need Help? Email info@myfourpawspetcare.com